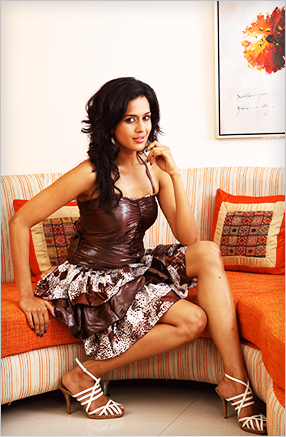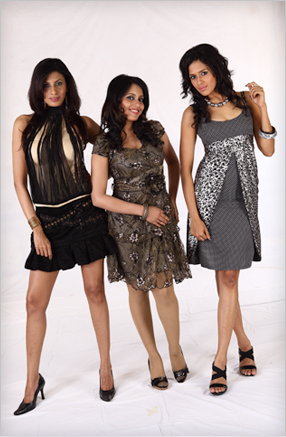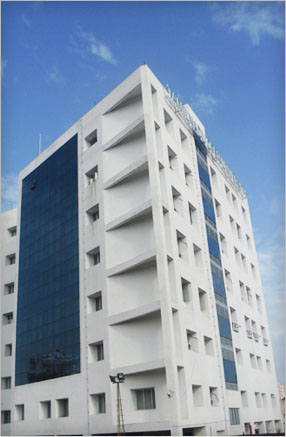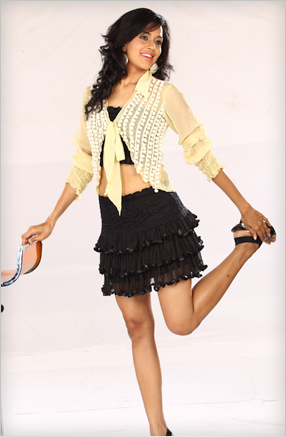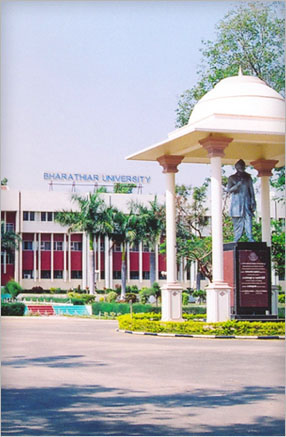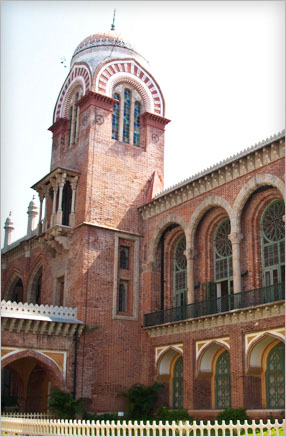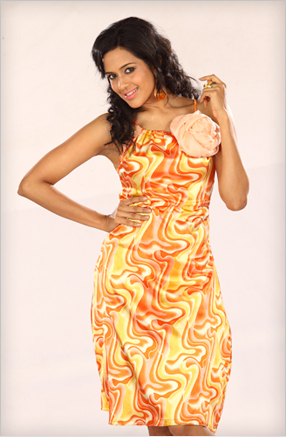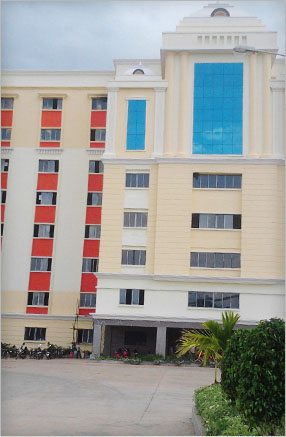 Collaborations & Recognitions
Accolades from Alumni

Archana Edmond (University First) BS AFD (2004 – 2007)
I am really proud being an Alumni of MFT. The faculties are very creative in the way they teach. The infrastructure is awesome. It gives me immense pleasure to see MFT scaling greater heights every day. I am sure with the blessings of Lord Almighty and with the efforts of the management, staff, students MFT will soon be the Best Fashion Institute.

Ms. R. Jeshwanthi BS AFD (2004 – 2007)
Hi, I am working as a designer in Chennai. MFT is pragmatic about what students need to succeed. It's a wonderful school, making a difference in people's lives and in the industry. My experience at MFT helped me gain confidence in myself. I worked very hard and I was determined and focused. In the end I had achieved what I had set out to do. I felt like I could accomplish anything!

Ms. S. Rajeshwari BS AFD (2005 – 2008)
Whenever, I am making new strides in my career, I always remember my institute with gratitude. It gave me a strong foundation of design concepts that come very handy in my fashion designing life.

Ms. J. Sangeetha BS AFD (2006 – 2009)
What sets MFT apart from other colleges is its involvement in the industry, skilled instructors and a fantastic research library and job placement department. MFT set my future by providing ability to go aboard for my higher studies. Thus MFT gave me the tools, skill and confidence to land my dream job.

Ms. M. Teena BS AFD (2006 – 2009)
The teachers in MFT have lots of background – they have jobs that support what they're teaching. Their actual life experience goes along with the topic of the class. This helps us to acquire more ideas of what we need.

Mr. Abit Mohammed Kutty BS AFD (2006 – 2009)
I have completed my three years degree course from MFT. After the completion of my course I am attending interviews with Shoppers6 Stop, Pantaloons and Aravind Mills and I am very happy that I have been selected by Shoppers Stop. The environment of the institute helps the student to grow in the best manner.

Mr. M. Manikandan BS AFD (2007 – 2010)
I completed my fashion designing Degree through MFT. Now I am working as a Designer in Mumbai. Its experience and the healthy relationship with industries ensure the students to expose themselves towards the real world as a successive dynamics in the business world.

Ms. Martina Deepika BS AFD (2006 – 2009)
After completing my Fashion Design Three year's course from MFT in 2009, I got the opportunity to work with Studios as a Fashion HR. Now, you must be wondering that what is an HR and Fashion doing together!

Ms. R. Aishwarya BS AFD (2007 – 2010)
Hi, I am very happy to be a part of the "Alumni association of MFT".I graduated in the 2010 batch. Now I am working as a Junior Designer in, Bangalore. I thank our management for arranging the campus interviews in our college campus. Today, there is lot of opportunities for us in various fields.

Ms. S. Pinky BS AFD (2007 – 2010)
Hi, I am the alumni of 2010. I would like to share some points about our college resources. Subject knowledge is good. Teaching facility is superb. Syllabus is according to Alagappa University. We get to learn about lot of subjects related to fashion and related fields. Industrial visit is conducted, also Fashion Show is conducted for the graduating students, with awards offered to the Best collection, Best accessory collection, Best design, Best outfit etc.

Mr. M. Manikandan BS AFD (2007 – 2010)
MFT College is not merely an institute for me. It is a Gurukul. In a city like Chennai this college provides us facilities comparable to Cosmopolitan and gives us a platform to expose our skills. Apart from technical education, this college also focuses on campus oriented education. From 2nd year onwards, students are made to prepare to face the realities of life.

Ms S. SangeethaPriya BS AFD (2007 – 2010)
MFT provides full assistance for placing the students after the due completion of courses. The salaries offered in campus placements are amongst the best offered in industry for a fresher. The best of the best companies forms the part of placement including retail majors'. A 75% to 90% student from each centre gets campus placements each year.

Ms. RishmaGirish BS AFD (2008 – 2011)
It's been an immense pleasure to learn in MFT & we had a beautiful experience throughout the course. I am grateful to the faculty who provided us the resources whatever and whenever was required. I had given interviews for several brands viz. Van Huesen, Shoppers Stop etc. & presently I am with Van Huesen as a fashion assistant.

Mr. Vishnu Y Subhas BS AFD (2008 – 2011)
MFT has given us everything we wanted right from good education, excellent seminar by speakers from eminent institutes, an amazing infrastructure, campus placement. I had loved being a part of it. Now I am doing my masters in fashion designing.

Ms. ThamaraiSelvi BS AFD (2008 – 2011)
I am in the alumni of 2011; I got placed in EXIM Industries. During the campus interview held in our college year (2011). I thank our management for arranging the campus interviews in our college campus. I also thank our management for giving me an opportunity to develop my communication skills, aptitude skills and group discussion skills by the training given by SMART institute arranged by our college once in every week.

Ms. S. Pavitra BS AFD (2009 – 2012)
There are so many institutes in Chennai out of which I decided to go with MFT because it offers impeccable training and exposure to the students. It has one of the best trained faculty resources. I participated in Fashion shows 2012 and it gave me a big platform to start my career. Today I manage my own Fashion Boutique. I am thankful to MFT.

Mr. Tredian BS AFD (2009 – 2012)
I am in the alumni of 2011; excellent courses and teaching methodologies, ambiance is awesome, always excitement of doing something different and new, good team building and leadership skills. Presently I am with Globus as a Fashion Retailer.